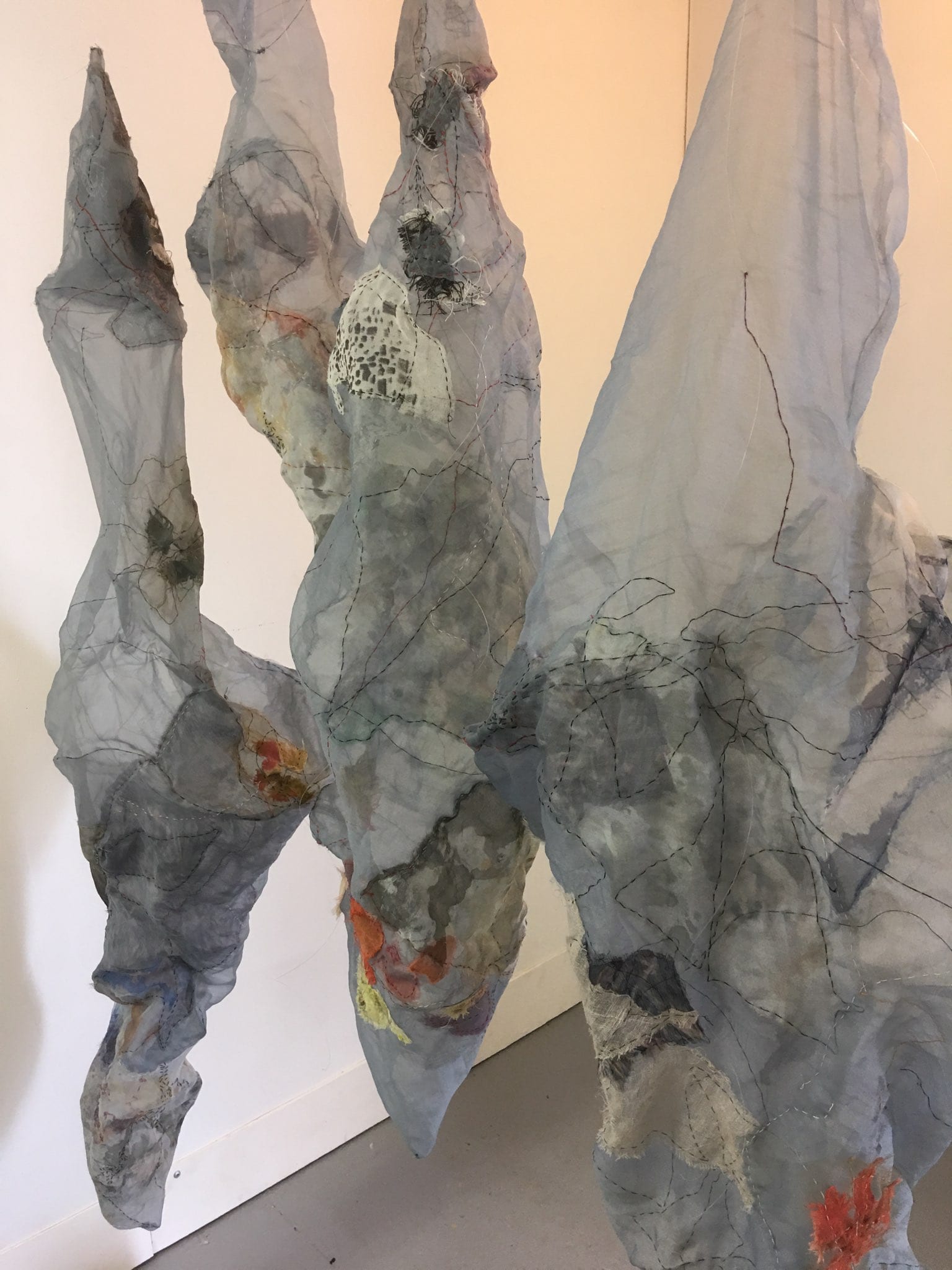 Flux Sylvia Watt
Watt's return exhibition captures fragility and change
A return exhibition by accomplished textile artist Sylvia Watt marks the reopening of Newcastle's Timeless Textiles gallery in June. 
The aptly-titled Flux exhibition began at an artists' retreat at the North Stradbroke Island Research Centre in mid-2018. Watt was part of a collective of nine artists, who came together to respond to the constant change in this unique ecosystem. The retreat resulted in the Tidal exhibition at Redlands Regional Gallery in Cleveland Queensland. 
Watts' silk installation was part of the show. 
"I was taken by how fragile this island is," she explains. "It is put under constant stress by the taking of resources."
Watt struggled to capture the beauty and diversity of the island ecosystem. She found a solution by stitching her silk using thread that had been rubbed over the surface of the watercolour studies she had created at the retreat.
"I had the pallet," she said. "I kept the sense of fragility at the front of my mind and the form began to take shape."
Watt referenced the island's human history by incorporating textiles found in nearby bushland. They had blown there long before from a historic graveyard. 
The work on display in the Flux exhibition is a continuation of this inspiration. It builds on the sense of fragility and changeability in the work, while changing the form in a state of flux. 
3D Walkthrough
Best viewed in full-screen or on a mobile phone.